Off the lip
Predtictions mounting for the arrival of El Niño this fall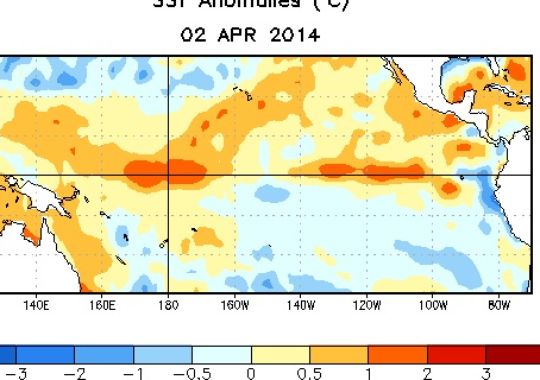 Excerpt from an article at Slate.com...

To be declared an official El Niño, surface water temperatures in the equatorial Pacific Ocean must warm by half a degree Celsius averaged over three months and maintain that level for five consecutive three-month periods. That's an arbitrary definition, sure, but it gives us the ability to crunch the numbers on weather patterns that tend to associate with El Niños on a global scale.
Statistically, this time of year has the least predictability at any time all year. But peering below the ocean's surface, water temperatures are already off-the-charts-hot. If that warm water makes it to the surface, the planet could be in line for one of the most intense El Niños ever recorded. That would be enough to shift weather patterns worldwide and make the next couple of years among the hottest we've ever known.
Click to read the full story, including predictions for what El Niño means for 60 major US cities. Some effects are good, some not so good. For surfers in Oregon is means warm water and nice waves, so bring it! But it should be noted that we won't know if sea surface temps are actually warming until July, and the effects in the atmosphere won't be reallized until Fall.
Here's another discussions on this same topic from the folks at StormSurf.com.
As if Hair Barrels wasn't bad enough, now we can follow Chip Barrels...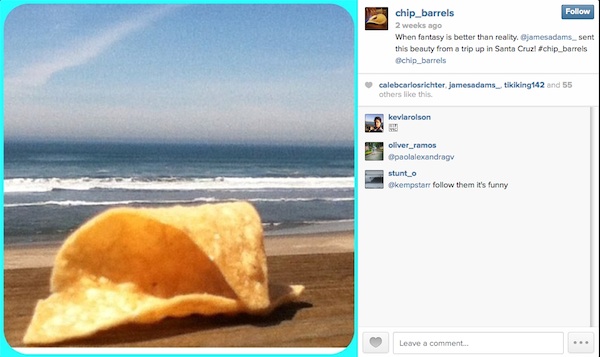 Have board (and money), will travel
Got the travel bug this winter? If you do, and you can, then hell yes you should! Here are some words of wisdom from Mr. Gilley on the small things that just might save your ass, and your trip.
The Small Saviors, and the Small Saviours Redux
Water Quality Advisories
Advisory Alerts: No poo for you.
State officials advise that the status of water contact advisories at beaches is subject to change. For the most recent information on advisories, please visit the Beach Monitoring Program website or call 971-673-0400, or 877-290-6767 toll-free.
Visit The Green Room for more info on Oregon's coastal waters testing program.
OregonSurf.com Fan Club
Support the site you so dearly love by sporting a hoody, t-shirt, or an embroidered beanie. Stickers too. New "earthier" t-shirt color option! Shop online now. Also available at Gorge Performance in Portland.