Off the lip
Apparently, getting your ass handed to you once in a while is good for you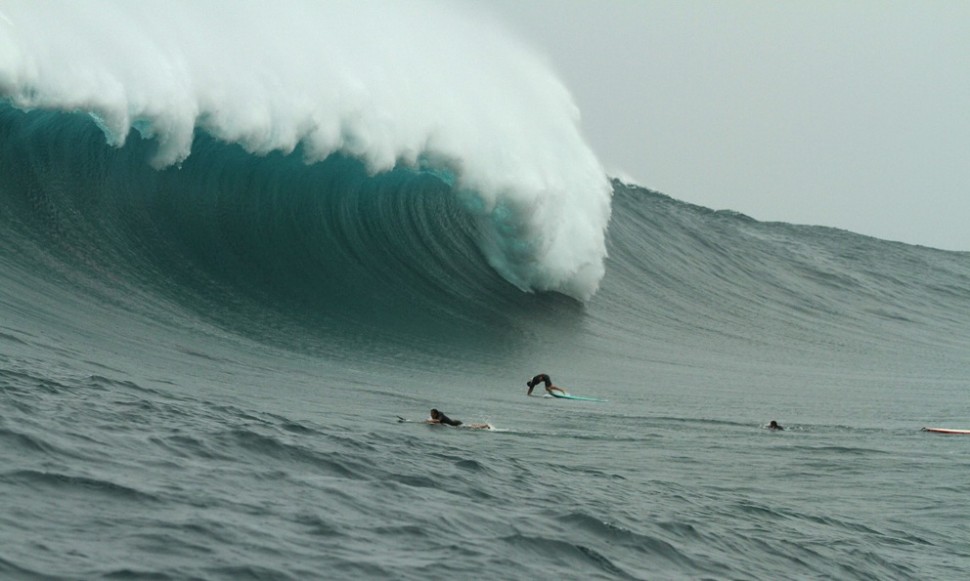 [ Ripped from Surfer Mag...]
Few moments in surfing are as unpleasant as the gut wrench that comes from sprint-paddling over a menacing set wave only to be confronted with that wave's meaner, panic-inducing, and much bigger brother behind it, looming up from the depths of a watery hell. Doesn't matter if you're Shane Dorian squaring off against a 60-footer at Jaws, or a Workaday Joe having a freak out at your local maxing beachbreak. Fear in the ocean is awful and often debilitating. As it turns out, that fear can also be good for you. Not just putting-hair-on-your-chest good for you, but legitimately physiologically beneficial. Click to read the rest of the story...
And here's big wave lab rat RCJ testing the effects of nearly drowning....
Look closely and you'll see the board (or Ross?) resurface in the soup a couple of times for a fraction. So brutal.
Here's a throwback for ya, bra...
The scenes at the end really warm the heart, don't they? Sniff, sniff.
Water Quality Advisories
Advisory Alerts: No poo for you.
State officials advise that the status of water contact advisories at beaches is subject to change. For the most recent information on advisories, please visit the Beach Monitoring Program website or call 971-673-0400, or 877-290-6767 toll-free.
Visit The Green Room for more info on Oregon's coastal waters testing program.
OregonSurf.com Fan Club
Support the site you so dearly love by sporting a hoody, t-shirt, or an embroidered beanie. Stickers too. New "earthier" t-shirt color option! Shop online now. Also available at Gorge Performance in Portland.