Might as well make yourself useful
Adventurers and Scientists for Conservation is based on the great idea that if you're out there in the wilds, you could be making yourself useful to scientists by collecting data, or samples for their research.
For surfers, that could mean counting cetaceans or turtles, studying coral or any other shoreline ecology work that fits for both you and the researchers. Looks like ASC have now hooked in with Patagonia and they're hunting for surfers and other ocean people to sign up. And Marine Microplastics is a current project. Booya!

Territorial Sea Plan Approved
Following years of data collection,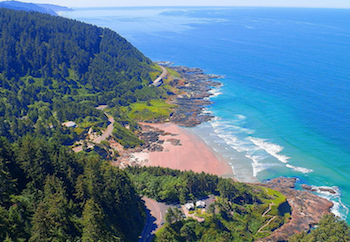 stakeholder engagement, and public process, the State of Oregon recently adopted an amended Territorial Sea Plan, which accommodates for the new use of renewable energy development within Oregon's nearshore waters.
The Oregon chapters of Surfrider Foundation actively participated in efforts leading to this decision. Surfrider's press release sheds light on this development and how surfers and other recreational users were represented in the process.
Are we surfing in poo?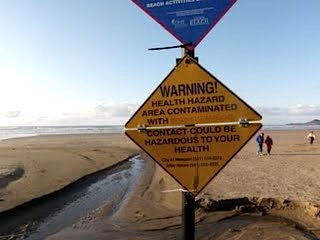 The Oregon Beach Monitoring Program tests 81 sample locations at 25 beaches for the presence of fecal bacteria, and reports elevated levels to the public.
Before paddling out, it's wise to check for for current advisories:
For those of you unfamiliar with the beach monitoring process or the data collected, here is some background information that will help.
A water sample exceedence: Defined as any "marine" water sample result that has a bacteria level greater than or equal to 158 organisms/100 milliliters of water. Bacteria refers to the enterococcus bacteria which is an indicator of other bacteria present such as fecal coliform. The lab generally uses MPN which = Most Probable Number because it is difficult to get precise readings from the samples, and this MPN is a conservative number. The last column in the data is that MPN number.
Sometimes you may see a sample that says "freshwater," which may or may not exceed the 158 MPN. However with freshwater sample exceedences we do not issue a beach advisory. Only marine samples can lead to an advisory. Marine waters are based on salinity levels. This is why some areas sampled like upstream in Alsea Bay on the mid coast run are still considered "marine" samples. The reason we take some freshwater samples is because we are, in our limited capacity to do so, looking for possible sources or probable causes of high bacteria in the area, which in most cases comes from freshwater sources. This could be due to cows and other livestock in our rivers and streams, failing septic systems, stormwater runoff, and sewage spills to name a few.
Make your own organic surf wax
Every one of us can help protect Oregon's coastline
We may have frigid and sometimes sharky waters to contend with, but in terms of access, Oregonians are lucky. Thanks to the Beach Bill of 1967, 90% of our 362 miles of coastline is accessable. But with that priviledge comes the responsibility to protect it.
There are many ways to get involved to make a difference for our own sake, and for future generations. Start by joining Surfrider Foundation. Surfrider advocates for clean water, beach access, beach preservation and protecting special places – many of which happen to be our favorite surf breaks. And they are damn good at it.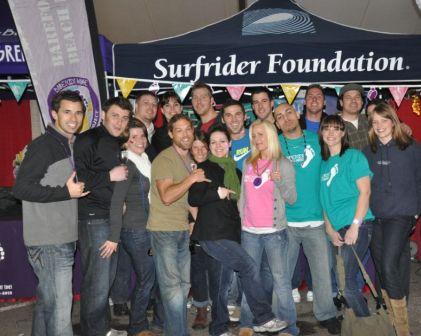 The Surfrider Foundation's greatest strength is their grassroots, community-based focus and ability to act as local activists for the protection of the coast – YOUR coast. Contact your local chapter and get involved! You might even have a good time.
Portland Chapter
Newport Chapter
Suislaw Chapter
North Coast Chapter
South Coast Chapter
By the way, if you're interested in knowing how we came about our landmark Beach Bill, check out the 2008 documentary The Politics of Sand.
An online Costal Atlas is also available to the public that provides a wealth of information on coastal resources.